Everglades Kayak Airboat Combo
Nov 7, 2022 - Apr 16, 2023
1 seat, single kayak
1 seat, airboat tour
Ages 13+
2 seats, tandem kayak
2 seats, airboat tour
Ages 7+
Kids 7-12 must ride tandem with adult
Shuttle between activities included
Wooten's and Everglades Adventures have teamed up to offer a unique kayak and airboat tour combo! Embark on a once-in-a-lifetime guided kayak tour as an expert Everglades Adventures naturalist guides you safely through an Everglades ecosystem home to American alligators, osprey, bald eagles, and more. Then zoom through a private mangrove and grassland reserve on Wooten's Original Airboat Tour, watch a live alligator show, and visit rescued animals in the Animal Sanctuary and Alligator Park.
Morning Kayak & Airboat
8:00 am Check in
8:15 am Kayak Tour
11:45 am Kayak Return
12:00 pm Airboat Tour
12:30 pm Animal Sanctuary & Alligator Show
Morning Kayak, Afternoon Airboat
10:30 am Check in
10:45 am Kayak Tour
1:45 pm Kayak Return
2:00 pm Airboat Tour
3:00 pm Animal Sanctuary & Alligator Show
Morning Airboat, Afternoon Kayak
10:45 am Check in
11:00 am Airboat Tour
12:00 pm Animal Sanctuary & Alligator Show
1:15 pm Kayak Tour
4:45 pm Kayak Return
Afternoon Airboat, Twilight Kayak
2:00 pm* Check in
2:30 pm* Airboat Tour
3:00 pm* Animal Sanctuary & Alligator Show
3:45 pm* Kayak Tour
7:20 pm* Kayak Return
*Times may change based on sunset. Please see details during booking when you choose a departure date.
"What an amazing day! Airboat ride and swamp buggy were so great! Got to see the Everglades, a lot of gators, bear tracks, birds and vultures. Staff was friendly and accommodating. They knew a great deal about the animals in the area and answered a lot of questions. I highly recommend!"
"The airboat was a thrilling ride and we saw a lot of alligators! The swamp buggy was fun and fascinating. This is definitely the place to go to check off your bucket list. Everyone working there was friendly and gave us a great time! I would definitely do this again."
"Our group had so much fun on the airboat tour and in the wildlife sanctuary! Our boat captain was so knowledgeable about the area and Florida wildlife, will definitely come back again!"
"We sat in the front row for the airboat tour and it was so much fun. The captain was very knowledgeable with a sense of humor. Seeing the alligators and holding them was something I never thought I would get to do!"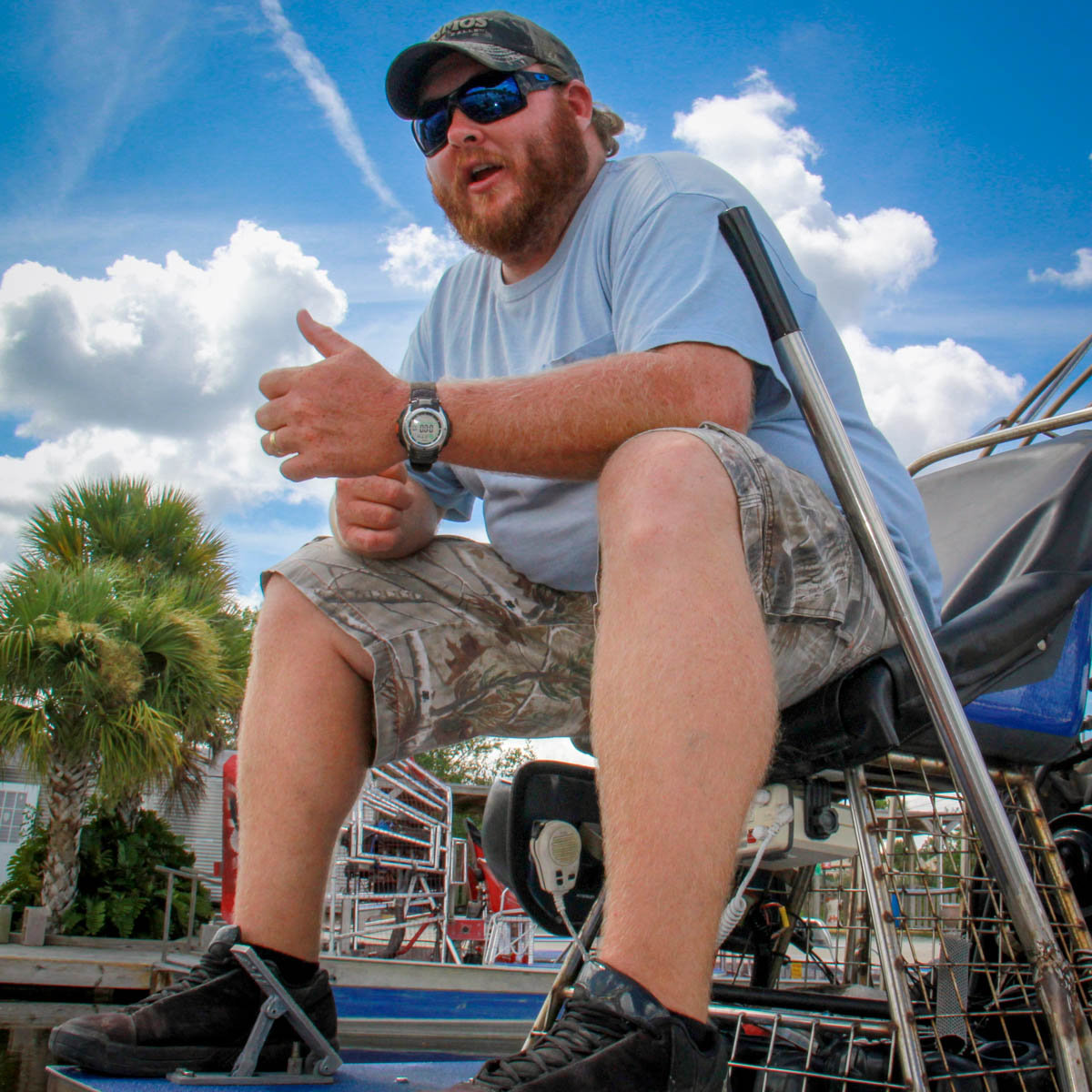 Our safe, experienced captains are licensed by the Coast Guard, and our boats are regularly maintained.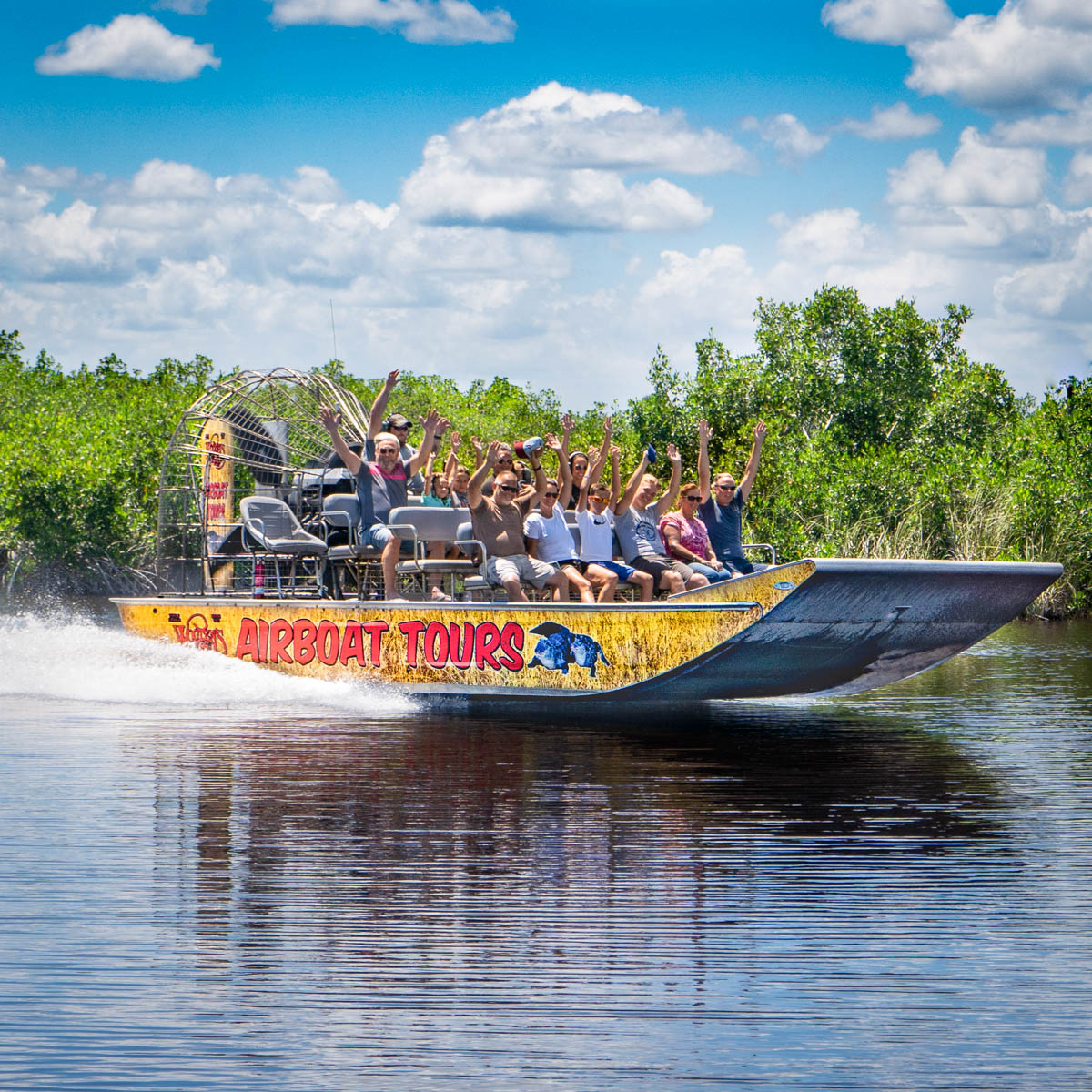 Our custom airboats are the quietest and most comfortable they've ever been, with a ride just as thrilling.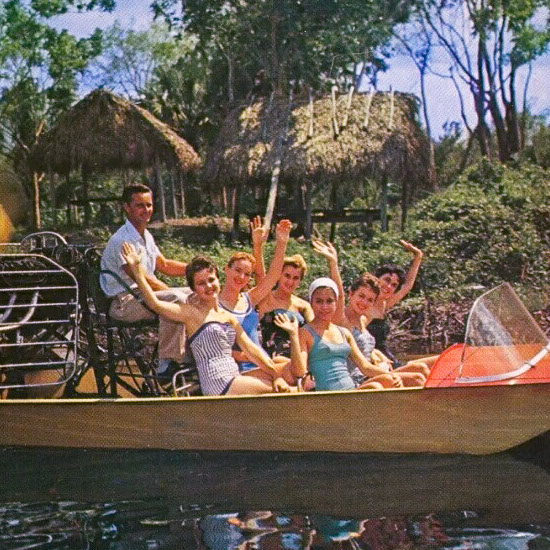 Wooten's has a long history of delighting customers since 1953!